Whole Foods - Magazine Street, New Orleans
The primary focus was to work with an existing, historic, metal building in order to renovate and retrofit the structure for a completely new use. Mr. Billes was responsible for the adaptive reuse that respected the historic building, putting together a historic tax credit application for the owner, meeting the developers and tenantu2019s needs, and compliance with codes.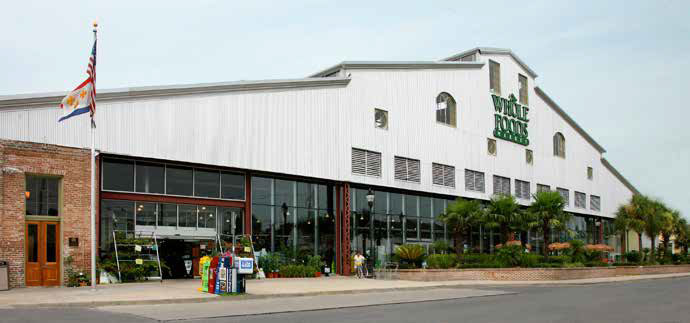 In 1980, Whole Foods started out with one small store in Austin, Texas. Today, they are the worldu2019s leader in natural and organic foods, with more than 270 stores in North America and the United Kingdom.
The Regional Transit Authority (RTA) of New Orleans was decommissioning several properties, one of which was a former streetcar station used to house buses. Requests for bid proposals were issued publicly in order to view ideas for its reuse. The developers commissioned the services of Mr. Billesu2019 firm to program, plan, conceptualize, represent the project to regulatory agencies and the general public, design, and prepare construction documents for a project to be used by Whole Foods as a tenant.