Broad Street ReFresh Project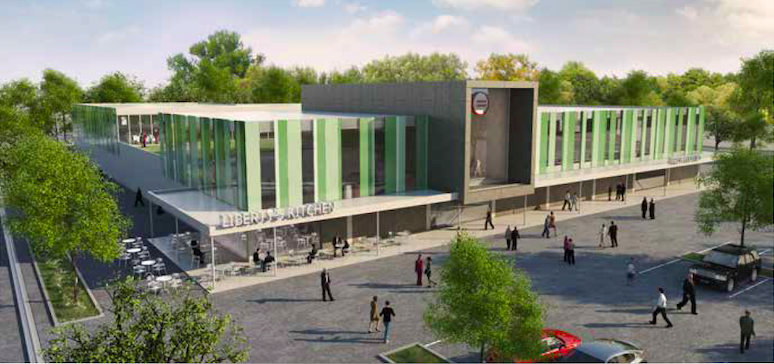 Broad Street ReFresh Project was envisioned to provide fresh food options in a community designated as a food desert.
Billes Architects teamed with a developer and a local non-profit organization to develop designs to convert a 64,000 squarefoot abandoned grocery store into a 90,000 squarefoot multi-tenant facility promoting healthy food and revitalization of the Broad Street Corridor. The project featured office space for community groups, cafu00e9, retail space for a fresh food grocer, a teaching kitchen, and a commercial food service kitchen supplying charter schools with healthy school lunches. Billes Architects developed the conceptual and schematic design, which was used to market the project to investors and tenants. This project received the 2013 AIA New Orleans Design Award in the u201cUnbuilt Architectureu201d category.