Conceptual – Make It Right Project, Duplex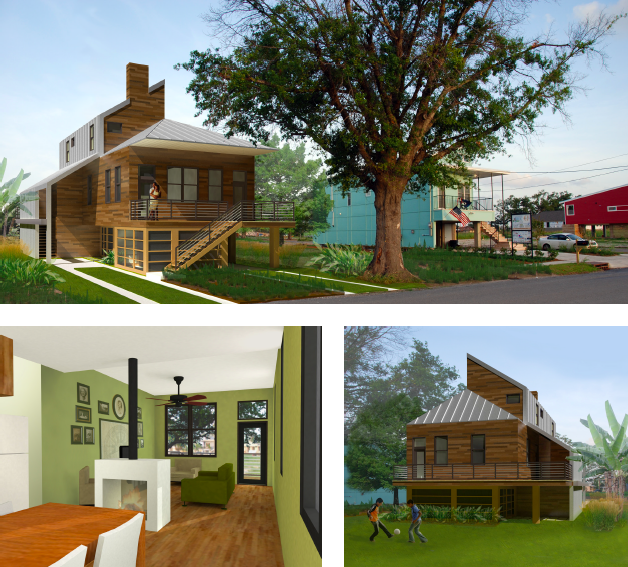 The 3+1 b2 House models the latest technology and building planning concepts incorporating alternative energy sources, plumbing and air conditioning systems that reduce water and energy needs and a high-performance envelope system that contributes to low overall power consumption. Key sustainable design strategies include minimizing southern exposure fenestrations, maximizing northern exposure daylighting, rainwater harvesting, C2C materials selections and use of solar PV panels.
The 3+1 b2 House follows this firm's commitment to community preservation, building long-lasting value in our structures and advancement of the art of building. The use of low-cost, durable materials and proven construction techniques assures value to returning homeowners. The 3+1 b2 House attempts to explore new alternatives to construction efficiency in envelope design and massing simplicity.