Make It Right Project, Single Family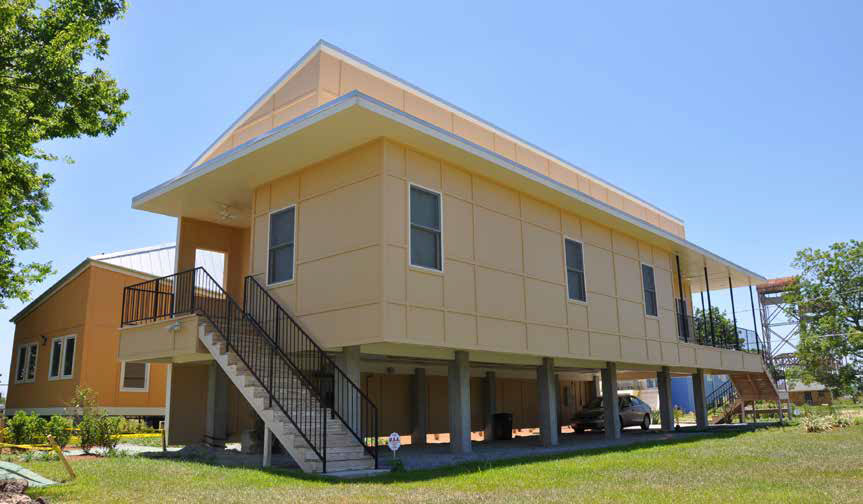 • Large-scale redevelopment project focused on green affordable housing.


• Conceived by actor Brad Pitt to help victims of Hurricane Katrina.


• Located in the Lower 9th Ward, one of the most devastated areas affected by storm damage.


• Billes Architects was selected, along with 12 other local, national, and international firms, each to design a single-story, sustainable home.


• Billes Architects' design most requested by residents.


• LEED-H Platinum rating, the project completed the construction of the 13th Billes house in the spring of 2011.